My Blog
Posts for: April, 2018
By Damita Edwards, DDS Family & Cosmetic Dentistry
April 20, 2018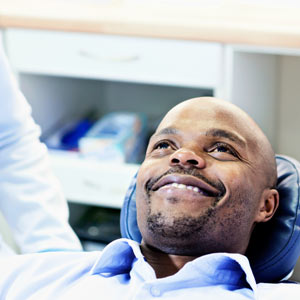 Although dental visits are routine for most people, it's a different experience for a few. About one in ten adults have high anxiety or fear of going to the dentist and may avoid it altogether—even when they have an acute situation.
If you're one of those with dental visit anxiety there's good news—we may be able to help you relax and have a more positive experience. Here are 3 things you need to know about reducing your anxiety at the dental office.
It starts with the dentist. While every patient deserves a compassionate, understanding dentist, it's especially so if you suffer from dental visit anxiety. Having someone who will listen to your concerns in a non-judgmental way is the first step toward feeling more comfortable in the dentist's chair. It also takes a sensitive practitioner to work with you on the best strategy for relaxation.
Relaxation often begins before your visit. There are various degrees of sedation (which isn't the same as anesthesia—those methods block pain) depending on your level of anxiety. If you experience mild to moderate nervousness, an oral sedative an hour or so before your appointment could take the edge off and help you relax. Oral sedatives are also mild enough for use with other forms of sedation like nitrous oxide gas, and with local anesthesia.
High anxiety may require deeper sedation. If your level of anxiety is greater, however, we may recommend IV sedation to induce a much more relaxed state. The sedation drugs are delivered directly into your blood stream through a small needle inserted into a vein. Although you're not unconscious as with general anesthesia, we can place you into a "semi-awake" state of reduced anxiety. The drugs used may also have an amnesiac effect so you won't remember details about the procedure. This can help reinforce positive feelings about your visit and help reduce future anxiety.
If you're anxious about dental visits, make an appointment with us to discuss your concerns. We're sure we can work out a strategy to reduce your anxiety so you can receive the dental care you need.
If you would like more information on sedation therapy, please contact us or schedule an appointment for a consultation. You can also learn more about this topic by reading the Dear Doctor magazine article "IV Sedation in Dentistry."
By Damita Edwards, DDS Family & Cosmetic Dentistry
April 10, 2018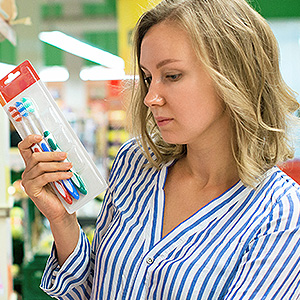 If there's one essential tool for dental health, it's the toothbrush. But though simple in basic design, manufacturers have nonetheless created a dizzying array of choices that often muddy the decision waters for consumers.
It doesn't need to be that way—you can choose the right toothbrush like a boss. First, though, you need to know a toothbrush's purpose expressed as two basic tasks: removing dental plaque, the thin biofilm that causes most dental disease; and stimulating the gums to maintain good health.
So what should you look for in a toothbrush to effectively perform these tasks? Here are 3 important factors to consider when buying this essential dental care tool.
Bristle quality. First, it's a myth that bristles should be hard and stiff to be effective—in fact harder bristles can damage the gums. Opt instead for "soft" bristles that are also rounded on the ends. And look for bristling with different levels of length—shorter length sections work better around the gum line; longer sections help clean back teeth more effectively.
A "Just right" size. Toothbrushes aren't uniform—you'll need to choose a size and shape that works well for you personally. You might find an angled neck or a tapered head easier for getting into your mouth's hard to reach places. If you have problems with dexterity, look for a brush with large handles. And be sure to ask us at the dental office for recommendations on brush dimensions that are right for you.
ADA Seal of Acceptance. Just like toothpaste brands, the American Dental Association assigns its seal of approval to toothbrushes they've evaluated and found to meet certain standards. Although you can find high quality toothbrushes that haven't sought this evaluation, an ADA seal means it's been independently tested and found safe and effective for use.
Of course, no matter how high quality the toothbrush you buy, it'll only be as effective as your brushing technique. So, be sure to use gentle circular or oval motions along all your teeth and gumline surfaces—it should take you about two minutes. We'll be happy to show you the proper technique in more detail, so you'll be able to get the most out of your chosen toothbrush.
If you would like more information on effective daily hygiene practices, please contact us or schedule an appointment for a consultation.