My Blog
Posts for tag: snoring
By Damita Edwards, DDS Family & Cosmetic Dentistry
September 02, 2019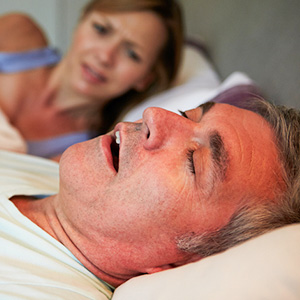 When you awake in the morning do you still feel exhausted? Are you irritable during the day, unable to think or focus clearly? Is your loud snoring bothering your bed partner?
If you answered affirmatively to any of these questions, you may have sleep apnea. This happens when an obstruction (usually the tongue) blocks the airway during sleep, preventing you from breathing. Your brain notices the drop in oxygen and wakes you to re-open the airway. The arousal lasts only a few seconds, and you may not even notice. But because it can happen many times a night, these waking episodes can rob you of the deep sleep your body needs.
Sleep apnea is more serious than simply waking up grumpy. Over time, it could contribute to dangerous health conditions like high blood pressure or heart disease. If you're noticing any of these signs, it's important then that you undergo a complete examination by a physician or dentist trained in sleep-related issues.
Fortunately, there are ways to reduce sleep apnea. One of the most common is continuous airway pressure (CPAP): This method uses a small pump that pushes pressurized air through a face mask worn while the patient sleeps. The forced air keeps the airway open and reduces apnea episodes.
While it's an effective method, it can be uncomfortable and cumbersome to use—some people can't tolerate wearing the mask while they sleep. But if your sleep apnea symptoms are mild to moderate, your dentist may be able to provide an alternative therapy with a specially designed oral appliance.
Similar to a mouthguard or retainer, a sleep apnea appliance worn during sleep holds the lower jaw forward, which helps move the tongue away from the airway. It's much less cumbersome (and noisy) than a CPAP machine. And your dentist can custom design and fabricate your appliance for a comfortable fit.
Not all cases of sleep apnea can benefit from such an appliance, or even from CPAP therapy. Extreme cases could require surgery to remove tissues blocking the airway. But most sleep apnea patients don't require this invasive intervention. Getting checked by a qualified medical professional could open the door to a more convenient and effective way to a better night's sleep.
If you would like more information on dental solutions for sleep apnea, please contact us or schedule an appointment for a consultation.
By Damita Edwards, DDS Family & Cosmetic Dentistry
May 31, 2016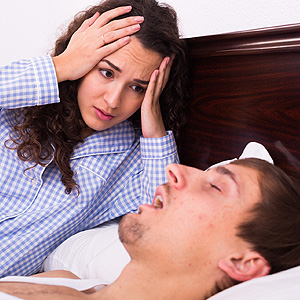 If your sleeping partner snores, it could be more than an annoyance: it could be a sign of sleep apnea. This occurs when air flow into the lungs becomes obstructed in the throat for a few seconds during sleep. The obstruction can take many forms, but a common one arises from the tongue relaxing against the back of the throat, producing snoring sounds as air attempts to pass through this restricted area.
Sleep apnea can cause severe problems: lower daily energy levels and mood from poor sleep; lower oxygen saturation that could affect brain function; and increased risk for cardiovascular disease. So, if you're awakened by your partner's snoring (or they're complaining about yours!), it's important to have it checked and treated.
This begins with a visit to us for a complete oral examination. Like many dentists, we're well trained in the anatomy and structures of the mouth, as well as the causes and treatment of sleep apnea. We'll examine your mouth, take into account any possible symptoms you're experiencing and, if your suspicions are correct, refer you to a sleep physician to diagnose if you have sleep apnea.
Treatment will depend on its cause and severity. An oral appliance worn during sleep is the recommended first treatment for mild to moderate sleep apnea that involves the tongue as an obstruction. We develop a custom appliance that helps move your tongue away from the back of the throat, reducing both apnea and snoring sounds. For more advanced sleep apnea you could benefit from a Continuous Positive Airway Pressure (CPAP) machine. This device generates continuous air pressure through a mask worn while sleeping that helps keep the airway open.
Of course, there are other causes for obstruction, some of which may require surgical intervention to relieve the problem. Abnormally large tonsils, adenoids or excessive soft tissue can all restrict air flow. Surgically removing or altering these structures could help reduce airway restriction.
Whatever type or degree of sleep apnea you or your partner may have, there are solutions. The right treatment will not only improve overall health, it will help both of you get a better night's sleep.
If you would like more information on sleep apnea and how to treat it, please contact us or schedule an appointment for a consultation. You can also learn more about this topic by reading the Dear Doctor magazine article "If You Snore, You Must Read More!"